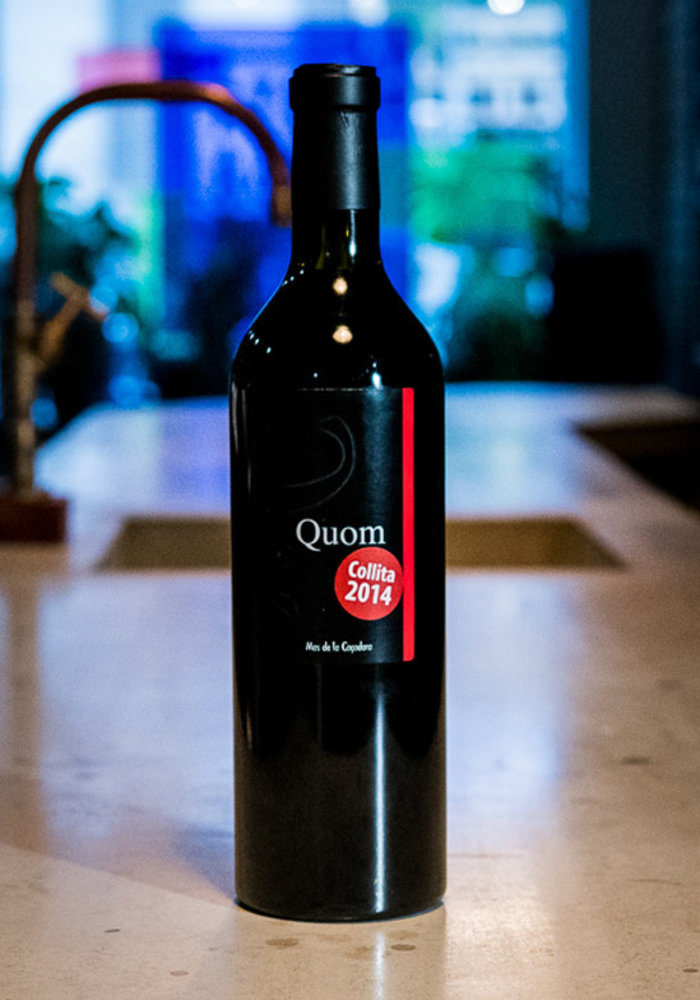 Quom
Delightful wine with aromas of black fruits, black plums, figs, which are transformed into mineral notes, black licorice and very soft toasts. A pleasure to wait and feel the evolution.
Description
Aspect; Intense cherry color.
Bouquet; Expressive and balanced, with red fruit aromas, fine spices, and toasted touches.
Taste; Friendly on the palate, fresh and appetizing, with lively acidity. The ripe fruit tannins do not render it astringent in any way, persistent and long aftertaste.
Good to pair with stew, stuffed aubergines, roasted chicken and semi-matured cheese.
The grapes come from head-pruned or trellised middle-aged vines, of between 15 and 60 years of age, treated using environmentally friendly practices. The varieties are fermented separately and finally, it is aged for 11 months in French oak barrels.
Specifications
Size / Alcohol:
75cl / 14%vol.
Grapes:
40% Merlot, 25% Grenache, 25% Carignan and 10% Cabernet Sauvignon
Process:
12 months storage in 300l barrels of French oak (60%), American oak (35%) and Hungarian oak (5%)