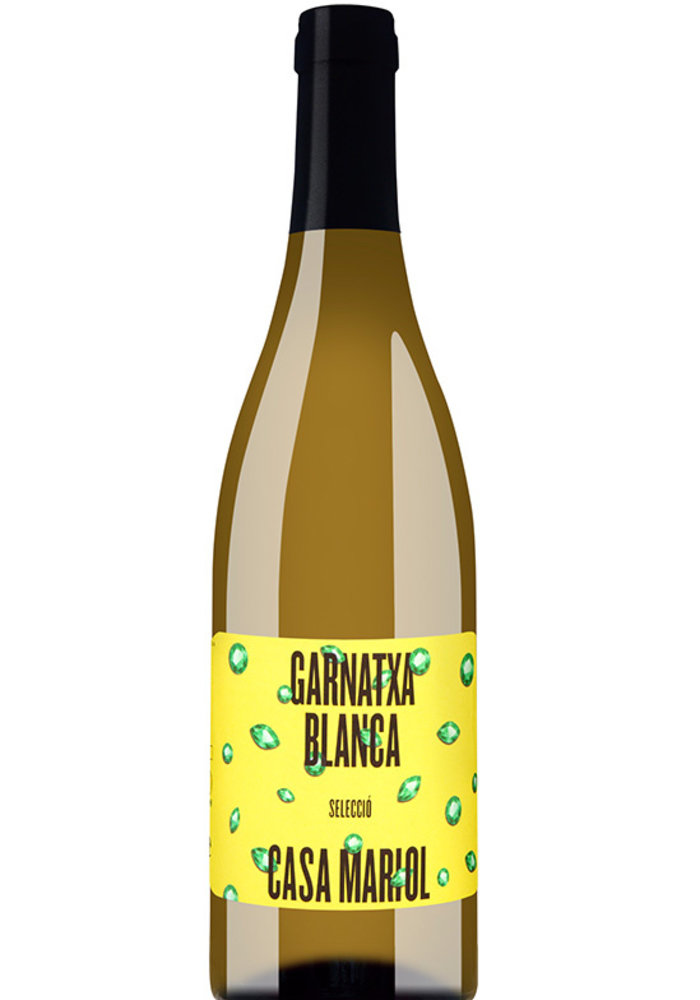 100% Garnatxa Blanca Selecció
A limited edition 100% White Grenache originating from old vines. Velvety, tasty and long. This wine allows you to share with your friends joyful moments and deep reflections on a long afternoon until sunset.
Description
Aspect; Bright and light, furnished with green-yellowish hues.
Bouquet; Highly delicate and lingering.
Taste; Dry and very mellow, bodied with soft entry and elegant aftertaste.
Skin maceration for a few days, then followed by sitting on their own lees, and lastly cask and bottle again for 12 months. Golden yellow color, clean, and very bright. We can find the delicate aroma of peanut, honey, lemon cake and ripe peach; with toasty notes of baked apple and custard. On the nose maintains good acidity and has volume, and glyceride with a very subtle creaminess. Perfect for an informal dinner with cold cuts, guacamole, and soft cheeses, for a family barbecue, or even an exotic lunch with a vegetable curry. A highly versatile wine to enjoy on many occasions.
Specifications
Size / Alcohol:
75cl / 12,5%vol.
Grapes:
Garnatxa Blanca Eco
Process:
12 months in oak barrels