L'HOSTIA pack! bottle + 2 glasses
has been added to your shopping cart
If you're up for the tasteful journey that is Ratafia L'Hostia you must drink it as we do: cold, straight up, no bs and with its traditional ¨xarrup¨ glass.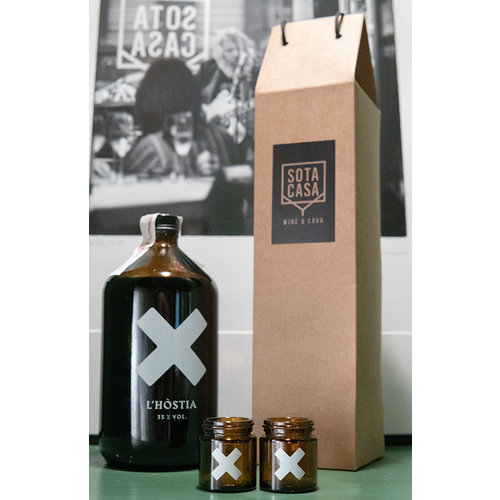 Ratafia Hardcore l'Hòstia 1L
has been added to your shopping cart
Ratafia is the true and genuine elixir that will take you to the Catalan nirvana. There is only one way to drink l'Hostia: in one time, fucking cold, no BS added.