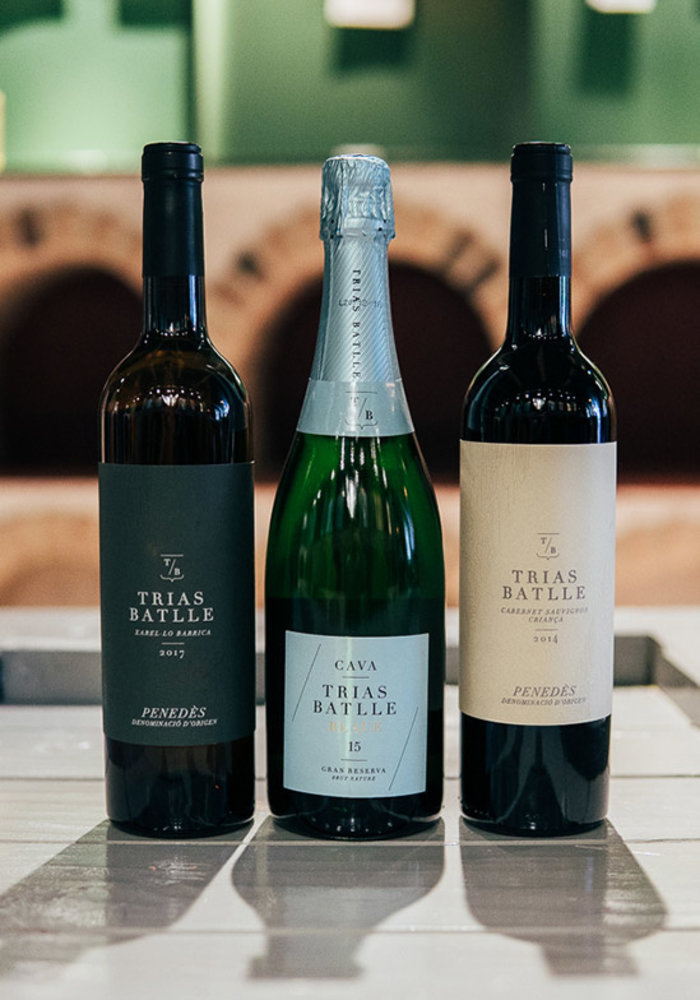 Pack Trias Batlle Criança
Three of Sota Casa best sellers, each as interesting as tasteful. An homage to their born terroir in Penedès.
Description
Cabernet Sauvignon 
The rich and sensual aromas of this wine are typical of this grape variety, reminders of blueberries and blackberries, green coffee beans, licorice and the characteristic notes of vanilla and leather from the barrel aging.
Xarel·lo Criança
Roasted and smoky aromas mixed with fruity hints (apricot and almonds). Woodland undergrowth is also noticeable combined with touches of vanilla. Smooth balanced on the palate, full-bodied, nice acidity with a pleasant and lingering aftertaste.
Cava Blaué Brut Nature Reserva
Bright pale yellow color. Fine and persistent crown. Clean and light on the palate with an elegant and long aftertaste. On the nose we can find strong aging aromas with a light floral touch and hints of pastry. Exquisite Gran Reserva.