Upcoming events
Artkom Winter Market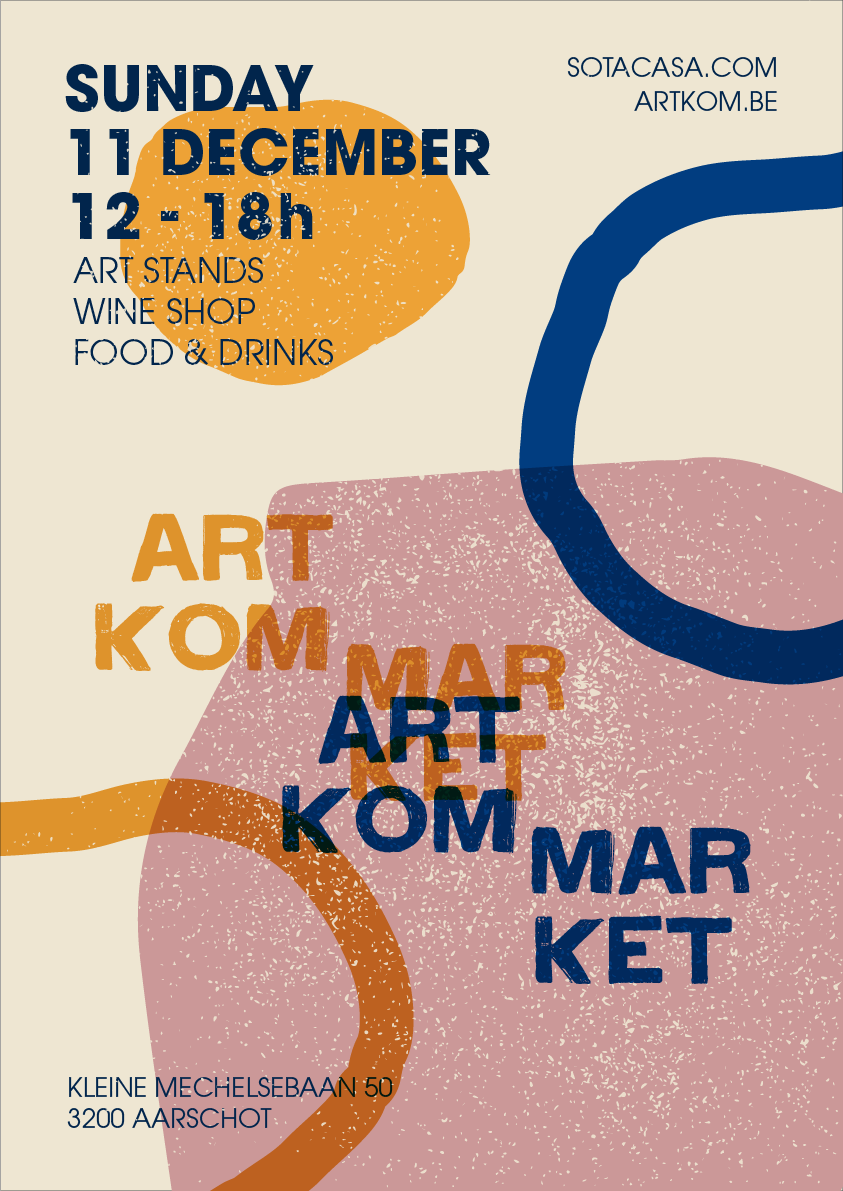 On Sunday the 11th of December we open our first winter market at Artkom! 
Invited artists will be showing and selling their latest creations and we'll have food and drinks.
Nicky Myny reveals her latest work in the warmth of her own atelier. On Daring Deities, every portrait is a co-active creation with a woman in the path of personal growth and self-awareness. We sure wouldn't miss it for the world.
Our Ratafia friends will have a moment in the spotlight with our first homemade Ratafia Contest. Our jury will pick the best Ratafia of the year at 16pm. Participants may bring some of their ratafia before the time.
Come have some cosy quality time with friends and family, it's winter time!